We're Headed to Palm Springs!
You'll need to pack your sunscreen and sunglasses, as Gamma Phi Beta's 79th biennial Convention will be held June 24-28, 2020, at the Renaissance Esmeralda Resort and Spa, located in sunny Palm Springs, California!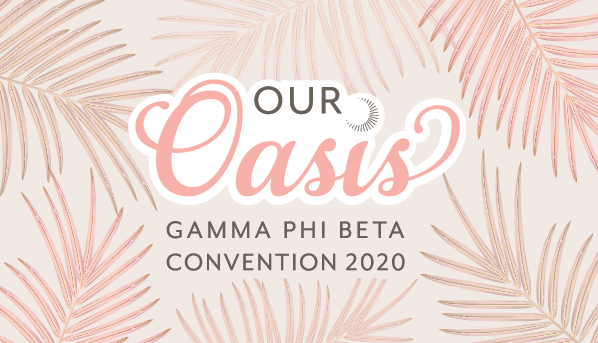 Volunteer at Convention
Join the fun – volunteer for Convention 2020!
We need your help! If you are interested in helping the Convention Steering Committee or simply taking a volunteer shift or two, click here to express your interest.
If you have any questions about volunteering at Convention, please contact Carly Foerster.
Nominations and Elections
Each biennium, Gamma Phi Beta holds elections to fill the critical positions on International Council and the Nominating Committee. At Convention 2020, in Palm Springs, California, delegates will elect the future leadership of our organization.