Each biennium at Convention, Gamma Phi Beta holds elections to fill the elected positions on International Council (IC) and the Nominating Committee (NC). The NC is defined in the Sorority's Bylaws to identify, recruit and slate potential candidates for election to the NC and IC. It is comprised of seven elected alumnae members, two appointed collegiate delegates and one appointed chairwoman who all serve in their roles for a term of two years.
Gamma Phi Beta is dedicated to diversity, belonging, equity and inclusion and seeks for this commitment to be reflected in its leadership. Service on IC or the NC is an important and significant opportunity open to all alumnae members in good standing who are committed to executing the duties of the role. Alumnae who are considering candidacy for service on IC or the NC are encouraged to strengthen their mastery of our member competencies through their work, volunteer roles within and outside the Sorority or other civic engagement – the variety of experiences in which member competencies are developed will enrich the Sorority as a whole.
For the 2024-26 IC and NC, the current NC is looking for candidates with a variety of different backgrounds and experiences both within Gamma Phi Beta and outside of the organization and how they match up to our member competencies. The NC realizes that there is a large pool of talent available within the alumnae membership and they are thrilled to learn more about that from possible candidates.
For more information about collegiate delegates, click here.
Timeline
October 2, 2023: Collegiate NC application opens.
November 1, 2023: Alumnae application for IC and NC preview available online.
November 15, 2023: Alumnae applications for IC and NC open.
January 15, 2024: Application deadline for all positions (IC and NC, collegians and alumnae).
February 17, 2024: Applicant interviews begin for those selected.
March 22-25, 2024: Nominating Committee slating weekend.
March 25, 2024: Full slate of candidates published and shared with membership.
March 28, 2024: Nominating Commitee report published and shared with membership.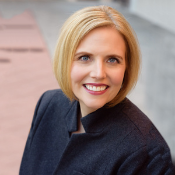 Nominating Committee Chair
Tanya Jordan (Purdue)
Currently residing in Orange County, California, Tanya works professionally as a voice actor, specializing in commercials, corporate narration and voicemail systems and has more than 15 years of experience in fundraising, event management and nonprofit management. In her 25+ years of volunteering with Gamma Phi Beta, she has had the privilege to serve in a variety of roles from chapter advisor to regional team member and on International Council. She holds a bachelor's degree in communications from Purdue University and a master's degree in public administration from Wayne State University.
Collegiate Delegates
Collegiate Alternates
NOMINATING COMMITTEE QUESTIONS
If you have any questions for the NC, or if you are interested in learning more about service on IC or the NC, please contact Nominating Committee Chairwoman Tanya Jordan.
REFERrALS
If you would like to refer someone for service on IC or the NC, please complete the referral form. Submitting a referral form will let the current NC know more about the individual(s) you refer, including insight about their demonstration of Gamma Phi Beta's member competencies.