1999: The 125th Anniversary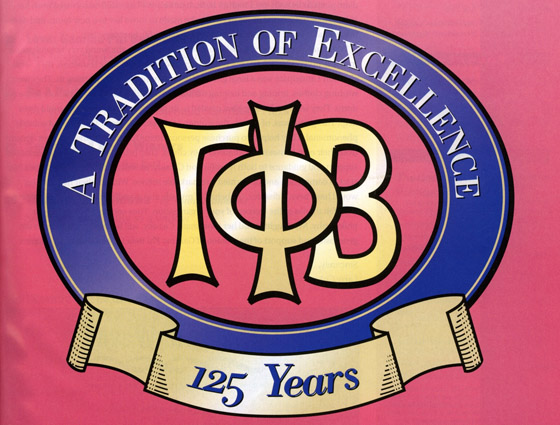 Though Gamma Phi Beta's 125th Anniversary fell in 1999, a non-Convention year, the celebrations were no less grand. In November 1999, sisters gathered in New York City from across the continent for a dinner and theatre production. The next day, those hearty enough to venture out in the early morning hours arrived outside NBC's studios in Rockefeller Center holding a Gamma Phi Beta anniversary banner for the benefit of all viewers of the "Today Show." They then traveled to Syracuse for a Founders Day luncheon and ritual, as well as tours of the Alpha Chapter (Syracuse) house and the Syracuse University campus where four young women planted the seeds of sisterhood 125 years before.
Though it wasn't to be completed until 2002, the Sorority announced the construction of a plaza at the International Headquarters. Sisters donated inscribed bricks and dedicated benches for the Sisterhood Plaza, the funds used to benefit the Gamma Phi Beta Foundation.
In addition to these events, the Sorority created a number of commemorative items adorned with the 125th anniversary logo. The logo consisted of a gold monogram in the center of a royal blue oval. In an arch at the top of the oval, also in gold, were the words, "A Tradition of Excellence." Then, in a gold ribbon at the bottom of the oval, in royal blue were the words "125 Years."