Over the years, a number of women have given their time and talents to the management of The Crescent. None, however, served it as long as did Lindsey Barbee (Denver, 1897) who Twas appointed editor by then President Mabel Stone (Syracuse, 1893) in 1910, a position she held until 1938. During that time, Lindsey also served as Grand President from 1919 to 1924, director of public relations from 1924 to 1927 and historian from 1924 to 1930.From 1900 to 1913, The Crescent was supported by the members' annual subscriptions. Beginning with the Convention of 1913, however, members were urged to purchase lifetime subscriptions for $25. This plan continued until the Convention of 1929 when a lifetime subscription to The Crescent was incorporated into the initiation fees for all members.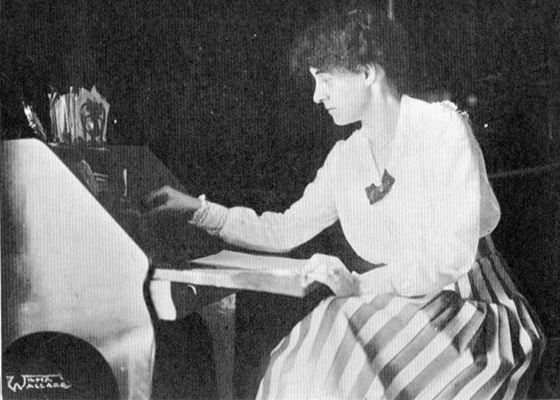 Lindsey Barbee (Denver, 1897).

Xi Chapter (Idaho) as shown in The Crescent, 1911.

The new cover of The Crescent, October 1910.