1925: Gamma Phi Beta's First Camp
Bolstered by the enthusiastic response she witnessed during the 1921 Convention, Kittie Lee Clarke (Denver, 1908) led Denver alumnae in organizing a summer camp for underprivileged children in the mountains west of Denver. The Colorado Camp started in 1925 at Crystal Lake 42 miles southwest of Denver, Colorado. The father of a member of Theta Chapter (Denver), who owned an ice plant, offered the use of a summer camp used by his employees. It consisted of two houses; one contained a living room, dining room and kitchen, while the other contained a sleeping area. The children who were given the incredible opportunity to visit this camp were selected from the Denver City Charity Office. Most lived in deplorable conditions and many were left to care for their younger siblings, most of whom were ill. The Denver alumnae continued operating the camp as a local project until Gamma Phi Beta adopted camping as a national philanthropy in 1929.

Kerchief made for campers by Denver Alumnae Chapter.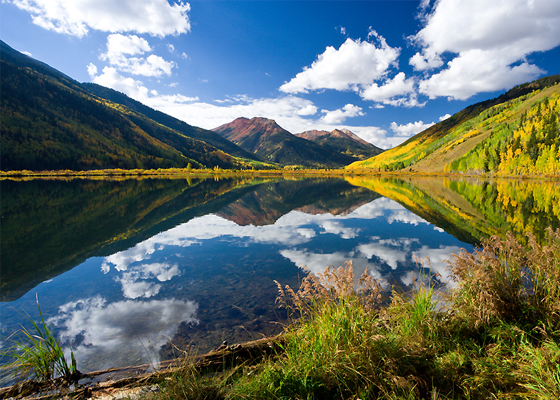 Crystal Lake, Colorado, home of the first Gamma Phi Beta camp for underprivileged children.