Iota Chapter (Columbia)
Iota Chapter was installed at Barnard College, which is part of Columbia University, in New York, New York, on November 16, 1901.
Barnard College was a women's undergraduate college of Columbia University and met Convention approval for a charter grant. A group of 10 young women were initiated as Iota Chapter (Columbia) charter members by representatives from Alpha Chapter (Syracuse) and Delta Chapter (Boston), aided by alumnae from Syracuse and New York City. The faculty voted to discontinue sororities in 1915 and eight National Panhellenic Conference chapters left the campus.
Iota Chapter was closed on January 1, 1915, and was reestablished 100 years later on April 25, 2015.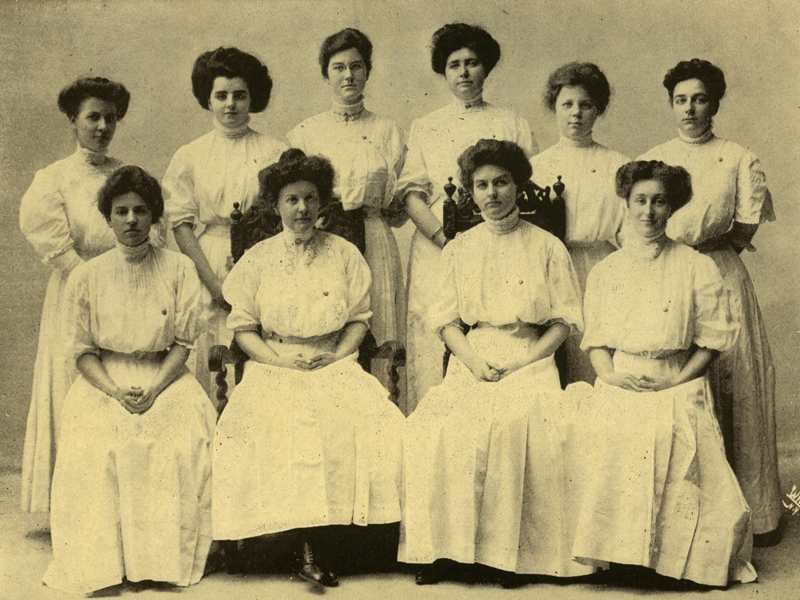 Iota Chapter members as show in The Crescent, 1908.