Our Brand
True and Constant
Gamma Phi Beta is a distinct brand. Our four Founders gave life and a personality to our Sorority by implementing a mission and vision statement and giving symbols like a crescent moon meaning. We know who we are and what we stand for. That's our brand identity.
Fast-forward 145 years and the same holds true: we know who we are and what we stand for, and that will never change. Nonetheless, the times do. Our organization has grown exponentially since our four Founders' era. Subtle updates to our brand have been made throughout the years to maintain our relevance. Then the 2006 rebrand happened.
Thirteen years ago, Gamma Phi Beta rebranded to include a new logomark, tagline and set of primary colors. This rebrand elevated us as leaders in the National Panhellenic Conference — a position we take great pride in — and made us visible on campuses across the United States and Canada. Our updated appearance made non-members aware of our organization and what we are all about, which is a powerful thing.
In 2019, a few things have changed. Collectively, we stand a bit taller. We communicate our mission, vision and philanthropic focus further and wider than ever before. We have introduced entities like the Facilities Management Company (FMC) and have several sub brands. Our membership today has different tastes, preferences and needs than our membership did even five years ago. We have outgrown our 2006 clothes, so to speak.
By enlisting the expert help of Rhyme & Reason, an Atlanta-based branding and design firm, we bring you the new Gamma Phi Beta. It's true, constant, genuine and unapologetically confident, just like our members. Updated logomarks, colors and interesting patterns converge, creating a cohesive brand that is modern, elegant and friendly — attributes we feel represent Gamma Phi Beta's voice.
For 18 long months, we collaborated, troubleshooted and pushed our creativity to the edge to modernize and strengthen our 145-year-old brand. We built upon our rich history, utilizing iconic symbols of our sisterhood, with new and improved components that position us for our future. After all, as a trailblazing organization, it is our responsibility to be a source of insight and inspiration for other organizations to mold themselves after.
Things will inevitably change with time, but Gamma Phi Beta and our sisterhood will remain true and constant forever. Since day one, we have known who we are and what we stand for. Our hope is that this rebrand builds upon that sentiment with refinement that will only set us up for success as we continue to grow and evolve as an organization.
Now, let's look at all the new trimmings…
A True and Constant Gamma Phi Beta
Striving to maintain an iconic and recognizable logomark was our primary goal. We carefully deconstructed the existing Gamma Phi Beta mark and studied what made it unique. We also evaluated other symbols that represent our sisterhood. The result was a marriage between the previous logo and one of Gamma Phi Beta's most iconic symbols, our badge.
The updated mark is a contemporary nod to our heritage. The monogram pays homage to Gamma Phi Beta's Greek letters of the past with modern refinement. The crescent appears as a collection of delicate rays that direct attention to our Greek letters. It is a simple-meets-sophisticated design that speaks volumes of our history.
Primary Colors
Gamma Phi Beta has long been known to use pink and shades of brown. These colors represent who we are and where we come from. Carnation pink for our official flower and brown to honor Syracuse professor Dr. John J. Brown who gave members a place to conduct meetings in 1875. To modernize our meaningful colors, we lightened the pink to blush and combined light brown with warm gray, creating a shade we call A-La-Mode. The updated colors exude femininity and strength; they are timeless and confident like our membership.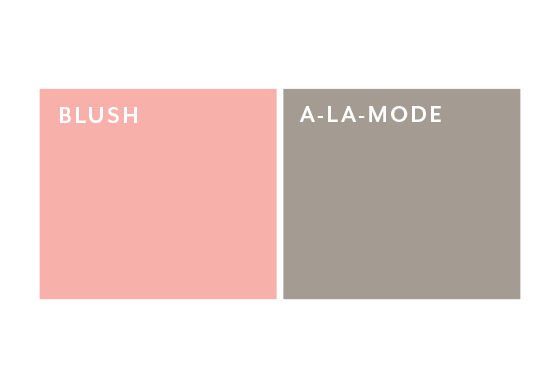 Secondary Colors
Once in A Blue Moon, Pearl, Brownstone and Carnation are the perfect accessories to our primary palette. They are soft on the eyes, with Carnation being the exciting color pop. Building Strong Girls and REAL Leadership will utilize these colors the most.






Implementing the Brand
Now that you know exactly what we have been up to for nearly a year, you may be wondering what now? For the rebrand to take flight, we rely on you, our members, to implement and celebrate our new brand. Acclimate yourself to the Brand Standards Guide and become a Gamma Phi Beta brand aficionado! Visit our Brand Materials page for resources and read on to view the updated new look of our sub brands.
Our Entities
Gamma Phi Beta, our Facilities Management Company (FMC) and Foundation, while legally separate, all share a purpose and desire to deliver on our collective missions and visions for our membership. Together the Sorority, FMC and Foundation create one, true and constant Gamma Phi Beta.
Facilities Management Company
The FMC is committed to ensuring safe, inviting Gamma Phi Beta facilities. From its mission to its vision, the FMC is a vital organization created to support the greater efforts of Gamma Phi Beta. Therefore, careful consideration was taken of the relationship when designing the main FMC logomark to show a connection to the international mark, while also establishing identifiable differences.
The FMC's mark utilizes a similar layout structure to the international logo, creating cohesion. However, the icon, color palette and subtext are different. A door knocker, universally understood to represent a home, within the logo effectively communicates the role of the FMC.
The Foundation
The Gamma Phi Beta Foundation is committed to supporting and inspiring the lifelong development of women. The Foundation helps fund Gamma Phi Beta's leadership experiences, philanthropic endeavors and educational opportunities so that generations of women can grow stronger together. Like the FMC, special attention was paid to the relationship between the Sorority and Foundation when designing the Foundation's logomark.
The Foundation's mark is reminiscent of the international and FMC logos, with the heart icon being the identifiable difference. A heart symbolizes love and support, two terms that could not better describe the Foundation's role in our organization.
Sub Brands
REAL Leadership
Gamma Phi Beta's leadership and educational initiative, REAL (Responsible, Ethical, Authentic and Lifelong) Leadership, provides sisters with opportunities and resources to develop their leadership skills. The REAL Leadership logomark features the same elements and iconic symbols found in the international brand. The official seal shape was constructed to build unity across programming.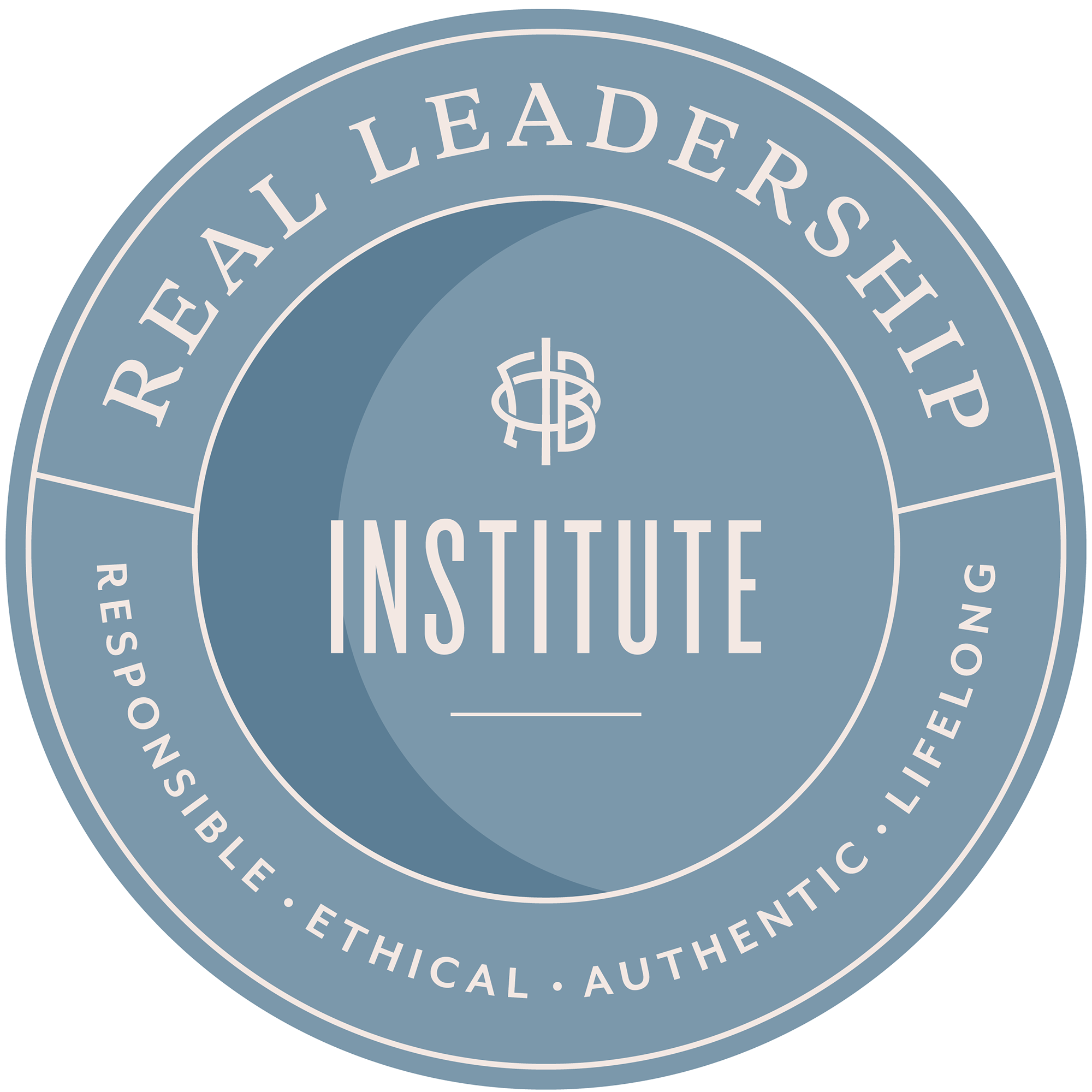 Building Strong Girls
Gamma Phi Beta's philanthropic focus isn't simply addressing an existing challenge, but instead, is proactively working to build strong girls by providing opportunities for long-term success and inspiration for the female leaders of tomorrow.
In the logomark, the word "Strong" is bolded, emphasizing our commitment to Building Strong Girls. Additionally, our signature crescent acts as the dot above "i" in "girls," unifying this mark to our international brand.
Moonball
Moonball is our signature philanthropy event that supports our philanthropic partner, Girls on the Run International. Several crescent moons form the first "o" in "moon," which indicates its relationship to our Building Strong Girls logo and creates an interesting visual component overall.